| | | |
| --- | --- | --- |
| | | |
| A Church in Huai'an | | The City of Huai'an |
General Information
---
Huai'an, referring to "Everlasting Peace of Huai River" in Mandarin, is a city with its mythology on the ability of flood control techniques in the ancient Chinese history, in which a legendary emperor, the Great Yu, was once taming the Huai River. Like its Jiangsu neighbors, Huai'an has a civilization history tracking back to the Xia Dynasty. Archaeologists have found early human activities in this land, which is now called Huai'an, tracking back to the New Stone Age, about 5,000 to 6,000 years ago. Along with the opening of the Imperial Canal, the Grand Canal, the town experienced a boom in economy and trade during the 6th and 7th century. Huai'an, together with its jurisdiction, is the land where two major freshwater lakes, Hongze and Baima Lakes, reside. It is the land where a well-known Chinese cuisine, Huaiyang Cuisine, originated. The land was selected in 1385 A.D. by the first emperor of the Ming Dynasty, the Emperor Zhu Yuanzhang, as the royal cemetery to bury his parents, grandparents and great-grandparents. The most respected first Chinese Premier of People's Republic of China, Zhou Enlai, was born in Huai'an. Huai'an has been proclaimed a national historical and cultural city by the State Council. Its economy is booming and it has established multiple ties with more than 100 countries and regions.
Geography, Resources and Climate
---
Located in the Northern Jiangsu Plain, Huai'an City borders Anhui Province to the southwest, Yangzhou to the southeast and Suqian to the west, and 2 hrs of driving distance to Nanjing, provincial capital of Jiangsu, and 4 hrs to Shanghai. Hongze Lake lies mostly within the boundaries of Hongze and Xuyi counties while the Baima Lake situates in Jinhu County. The Grand Canal and ancient Huaihe River cross one another here. Duo to the change of the Huaihe River course in history these rivers were vulnerable in preventing flooding and caused multiple devastated catastrophes. One of the attractions of the city is Lake Hongze, the fouth largest freshwater lake in China, occupying an area of 2,069 square kilometers. and has been dubbed "Lake of Treasures". Adjacent to the Grand Canal and other three major rivers (Huaihe, Yanhe, and Huaishu Rivers), Huai'an has a highly developed irrigation and water transportation system. The most important natural resource is water which includes its lakes and rivers. Other include rock salt, crude oil and natural gas. Huai'an has a subtropical monsoon climate with humid changeable wind and the average temperature is 15-20°C. The city has an abundant annual rainfall and the raining season is from the middle of June to July.
Jurisdiction
---
The current jurisdiction as a prefecture city started in 1996. Its old name, Huaiyin prefecture, was abandoned and the current name, Huai'an, was adopted as the presentation of the jurisdiction. Huaiyin is used only as a district. The city is one of Jiangsu thirteen prefecture-level cities. Huai'an jurisdiction includes 8 county-level divisions, of which four are districts, four are counties. The districts are the old urban areas of Huai'an while the four counties are recently designated as county-level districts being considered as suburbs and governed by the Huai'an city administration. The special industrial zones are specifically designated as new investment areas. The municipal government is stationed in Qinghe District.


Area and Population
---
The city has a population of five million and the land size is more than 10,000 square kilometers.
Economy, Industry and Environment
---
Huai'an is traditionally considered as a farming land and its vast and fertile plain and moderate rainfall make the city one of Jiangsu's agricultural areas. The agricultural income occupied about one third of the city's economy in past but has been shrinking over years. The principal agricultural products include crop, vegetable, fruit, oil seed, poultry, livestock, forestry and aquatic products. The city has established its national reputation for its green farm and organic products. Huai'an industrial sector is in a shape of vast expansion, including chemicals, mechanical, textile, bio-technology, new material, etc. Due to improvement of transportation, more national or international investors are coming and the city's economic capability is enhancing. Now the industrial income has occupied more than a half of the city's GDP. Urbanization and industrialization have started to bring environmental damages. The municipal government has already drafted a protection plan for its lakes and rivers to reduce contaminations and carbon dioxide emission from chemical factories. More parks and trees have been established and planted in the urban area to protect its environment.
Transportation and Tourism
---
Huai'an had its first railway, Xin-Chang Railway, in 2005, which runs through the city from its north to south. Five major highways/expressways connect Huai'an to all its neighbor cities and other provinces, including Jinghu (Beijing-Shanghai), Ningsuxu (Nanjing-Suqian-Xuzhou), Huaiyan (Huai'an-Yancheng), Huaisu (Huai'an-Suqian) and Ninghuai (Nanjing-Huai'an) expressways. Huai'an port is a commercial port in the Jiangsu North, using its water resources including the Grand Canal and the North Jiangsu Irrigation Channel. Tourist destinations include many parks, gardens and historical relics, including Ming Royal Cemetery, Xuyi National Forest Park, Hongze Lake, etc.
Education
---
Huai'an has well instituted compulsory primary education system and the secondary schools achieves significant graduate rate. There are seven higher learning institutions established in the city, including Huaiyin Institute of Technology, Huaiyin Teachers' College, Huaian Information & Technology Institute, Xi'an Foreign Language University Huaian Campus, etc.
Culture and Folklore
---
Huai'an has a history of 2,200 years. In the Qing Dynasty (683-1840), Huai'an was one of four major municipal centers along the Yangtze River in China, and other three are Yangzhou, Suzhou and Hangzhou. Huaiyin was a name used even earier (the Qin Dynasty, 221-206 B.C.) than Huai'an in Oin dynasties. As a prefecture jurisdiction in the South Qi Dynasty (489 A.D.), Huai'an was first used. It later merged with Huaiyin during the Republic of China.
Notable Personage
---
Huai'an is well known with its notable figures in Chinese history. The well-respected formal Chinese Premier, Zhou Enlai, was born and spent twelve years of his childhood here. Han Xin was a military general and strategist in the Han Dynasty. With his help, the first Han emperor, Liu Bang, established the Han. Wu Cheng'an, (1500-1582), was a novelist and he is the author of Journey to the West.
---
Back to home page
Advertisement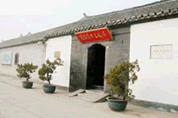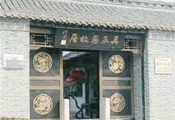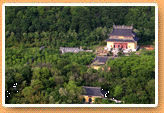 Advertise
Web Services
Live Poll
---